HOME

>>

Products

>>

TH-K Thermal relay
TH-K Thermal relay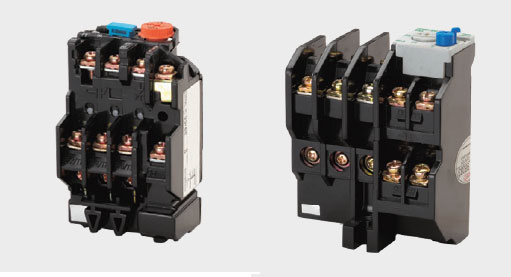 Application

Thermal overload relays are suitable for overload protection of AC motor operated on 8-hours duty or uninterrupted duty.
The overload protected AC motor with frequency 50Hz, voltage up to 40a. Several functions provided by these relay are phase-failure protection, temperature compensation .ON/OFF indication and manual/automatic reset. The relays comply
with IEC292-1 standard.

Specificarions

Type

Plug in
AC contact

Rated current of
Thermal element (A)

Setting current range(A)

TH-K12

S-K10,S-K11
S-K12,S-K18

0.24,0.35,0.5,0.7,0.9,
1.3,1.7,2.1,2.5,3.6,5,
6.6,9,11

0.2-0.28,0.28-0.42,0.4-0.6,0.55-
0.85,0.7-1.1,1-1.6,1.4-2,1.7-2.1,
2-3,2.8-4.4,4-6,5.2-8,7-11,9-13

TH-K20

S-K20,S-K21
S-K25,S-K35

2.1,2.5,3.6,5,6.6,9,
11,15,19,22,29,35

1.7-2.1,2-3,2.8-4.4,4,6,5.2-8,7-
11,9-13,12-18,16-22,18-26,24-
34,30-40

TH-K60

S-K50,S-K65
S-K80,S-K95

42,54
34-50,43-65